World sales / Distribution

France
Documentaire sur grand écran
52, avenue de Flandre
75019 Paris
France
Tel.: +33 (0)1 40 38 04 00
Fax: +33 (0)1 40 38 04 75
Web : www.doc-grandecran.fr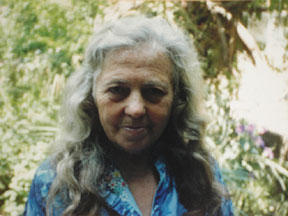 Ten years after his first Wadi, Amos Gitai takes up again the tale of the inhabitants of Wadi Rushmia. The former protagonists are still there. Their living conditions have deteriorated and new Russian immigrants have arrived and settled. The circumstances and individual stories reflect the political and social situation of the region, which has deteriorated.
Cinematography Yakov Saporta, Yosi Wein, Nurith Aviv Sound Yitzhak Coen, Eli Yarkoni, Daniel Ollivier Editing (Solveig Nordlund,) Anna Ruiz Production La Sept (France), Agav Films (France), Channel Four (UK)
Festivals
Florence : Festival dei popoli 1991 - Best Documentary

See a selection of articles about this film